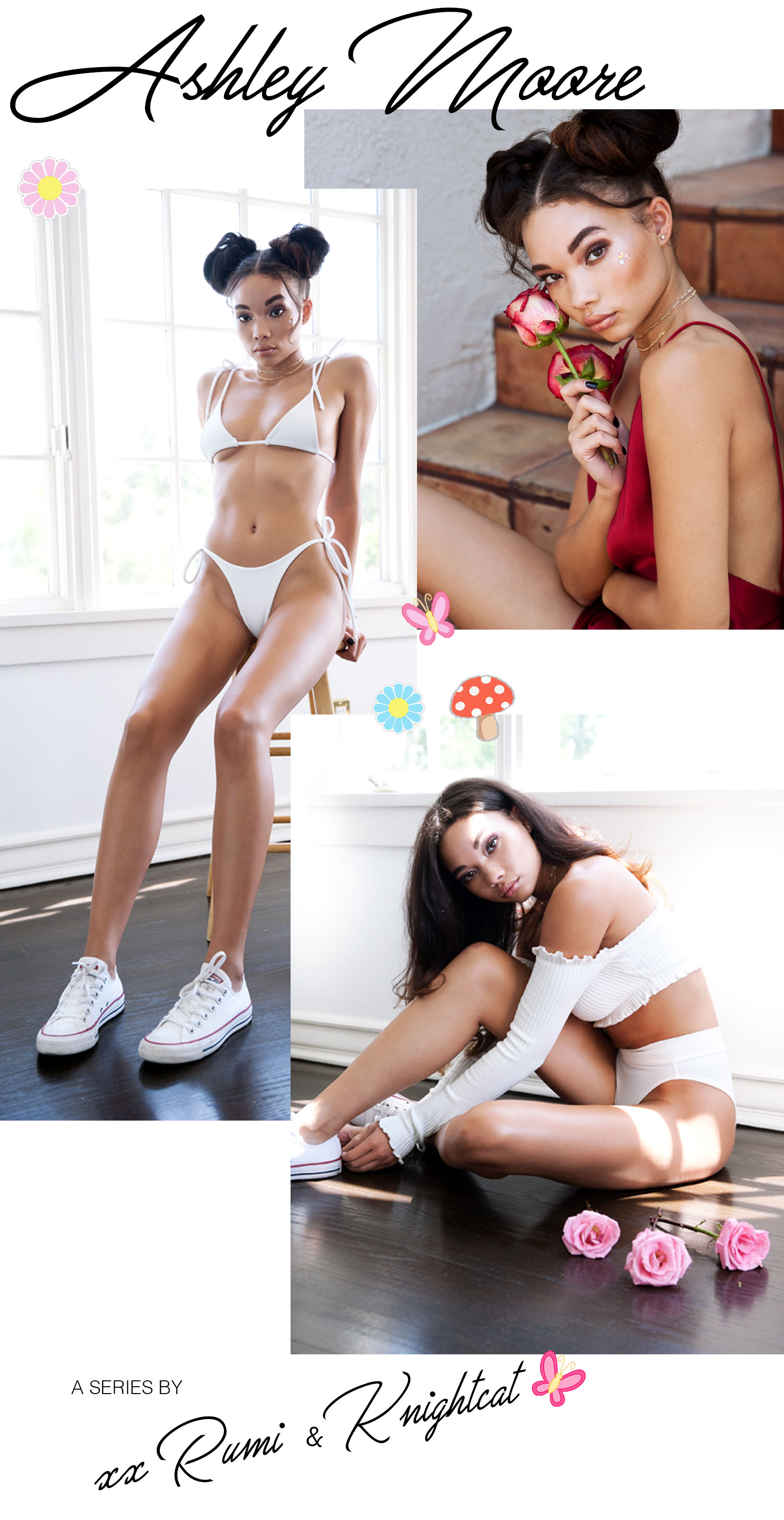 We loved catching up with the impossibly sweet, bouncing off the walls with energy, Ashley Moore for our latest Off Set shoot. Between Japanese butterfly stickers and Bambi Snapchat selfies, Cat and Rumi shot her in all the new pieces that are as fresh and playful as she is. Follow Ash on Instagram @ashley_moore_ 
What were you like in high school?
Very outgoing & extremely competitive. I loved sports & learning new things. Was also never shy like I can be now. 
What do you think about when you're alone in your car? 
How are other drivers so horrible and what fast food place can I drive thru! 
What kind of cat would you be?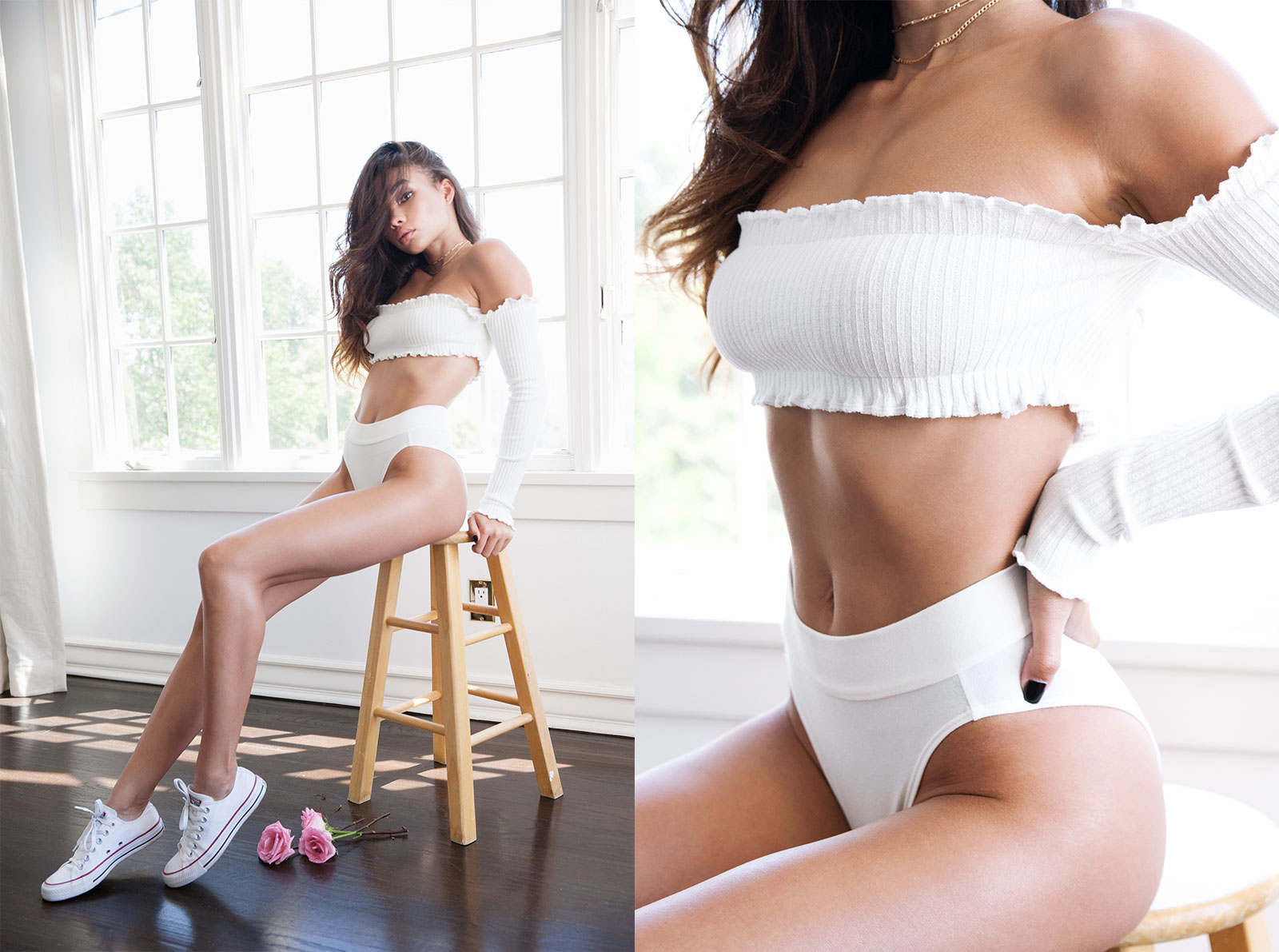 One thing people would be surprised to know about you:
I have ADD. It's so hard to keep my attention & to stay focused for a long period of time. I'm all over the place!
Current iPhone background
Lock screen is a photo of my lovely boyfriend and my home screen is a photo he took of a few palm trees with an amazing cotton candy sky
First website you go to when you open your laptop:
AYAI piece you wear the most often:
Baby Tati Clasp choker - absolute favorite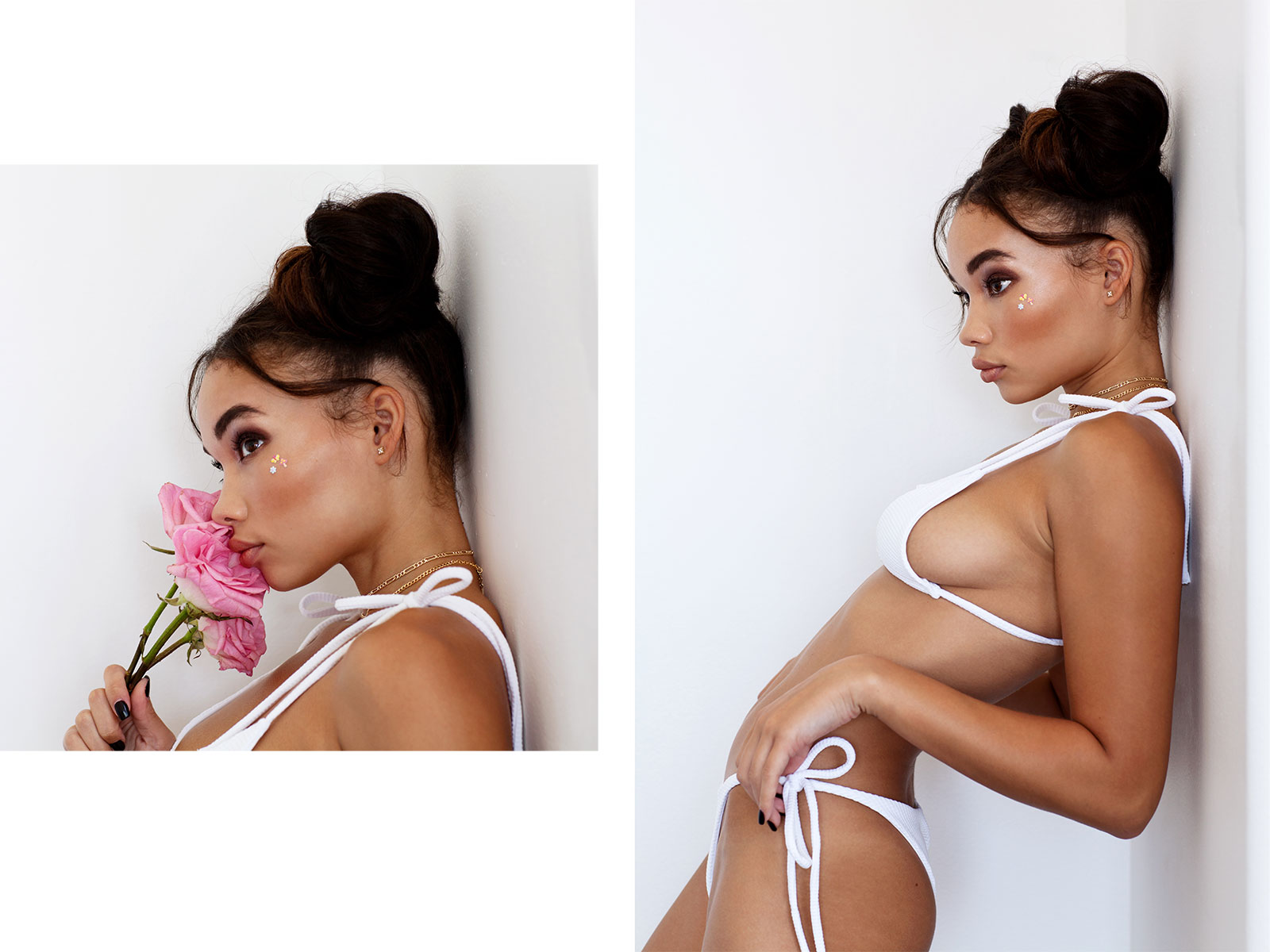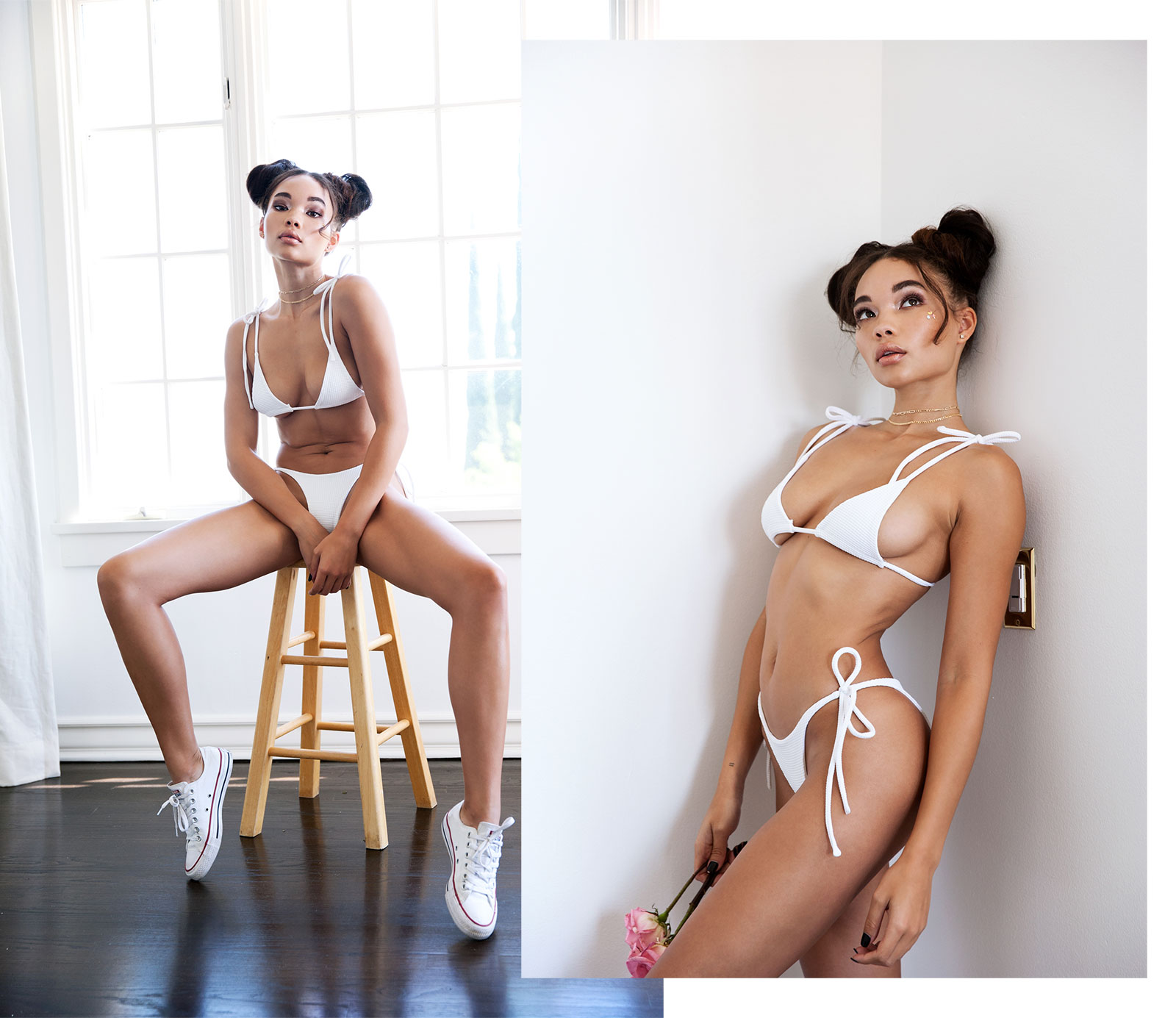 One of your boyfriend's favorite things about you:
His words - "how pure your heart is"
Favorite instagram account:
The last gift you gave someone:
Tickets to Hawaii for my boyfriend
Favorite LA food trend:
I love this little Mexican place on Ventura called Ceremony - it's really good. & small portions. Not too much food.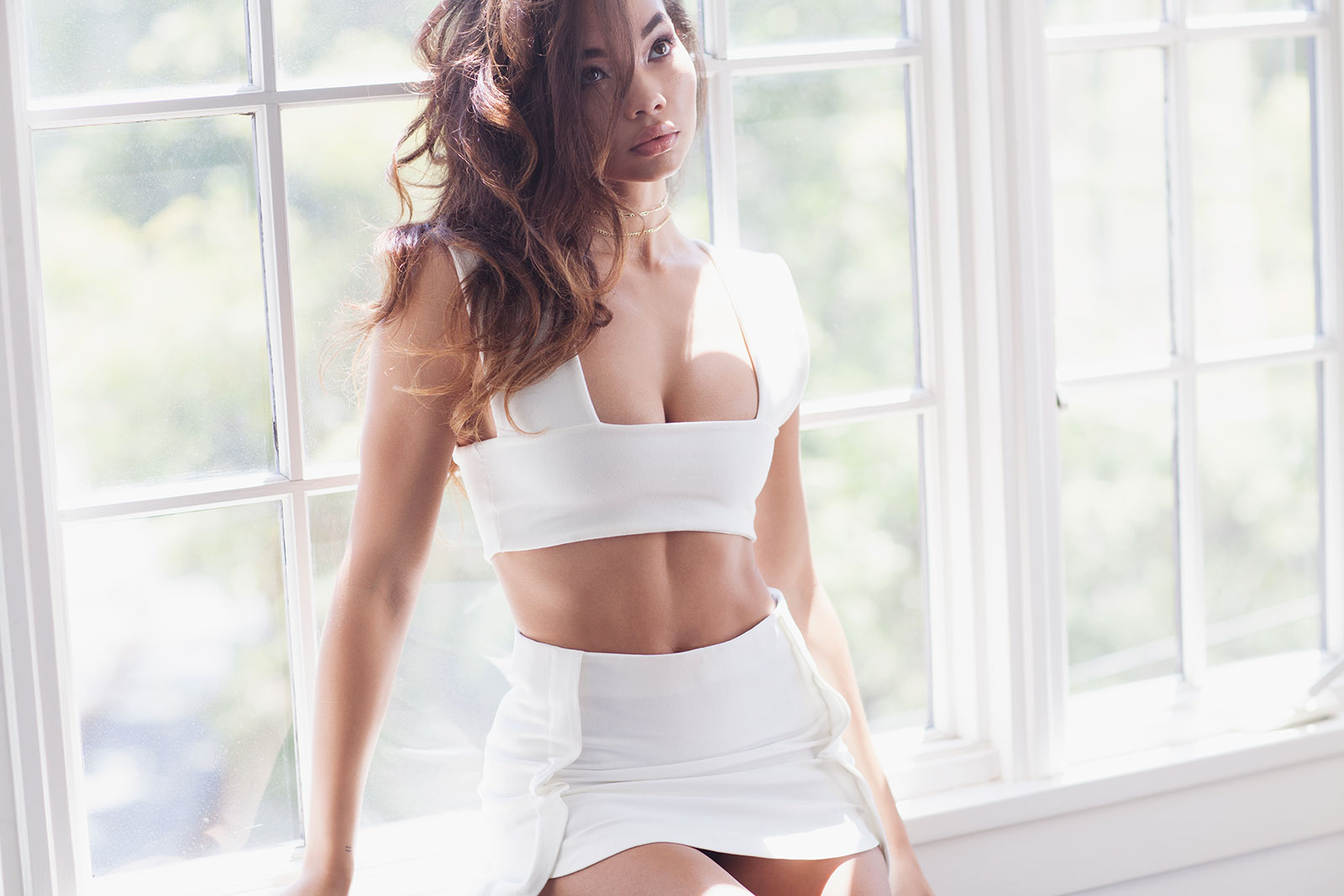 Favorite kind of cookie:
Favorite netflix and chill outfit:
Sweats, tank, and warm socks with a face mask 
Bad habit:
Biting my lip and cracking my toes. I know, so gross. 
Latest beauty discovery:
Eye patches to get rid of the dark circles & bags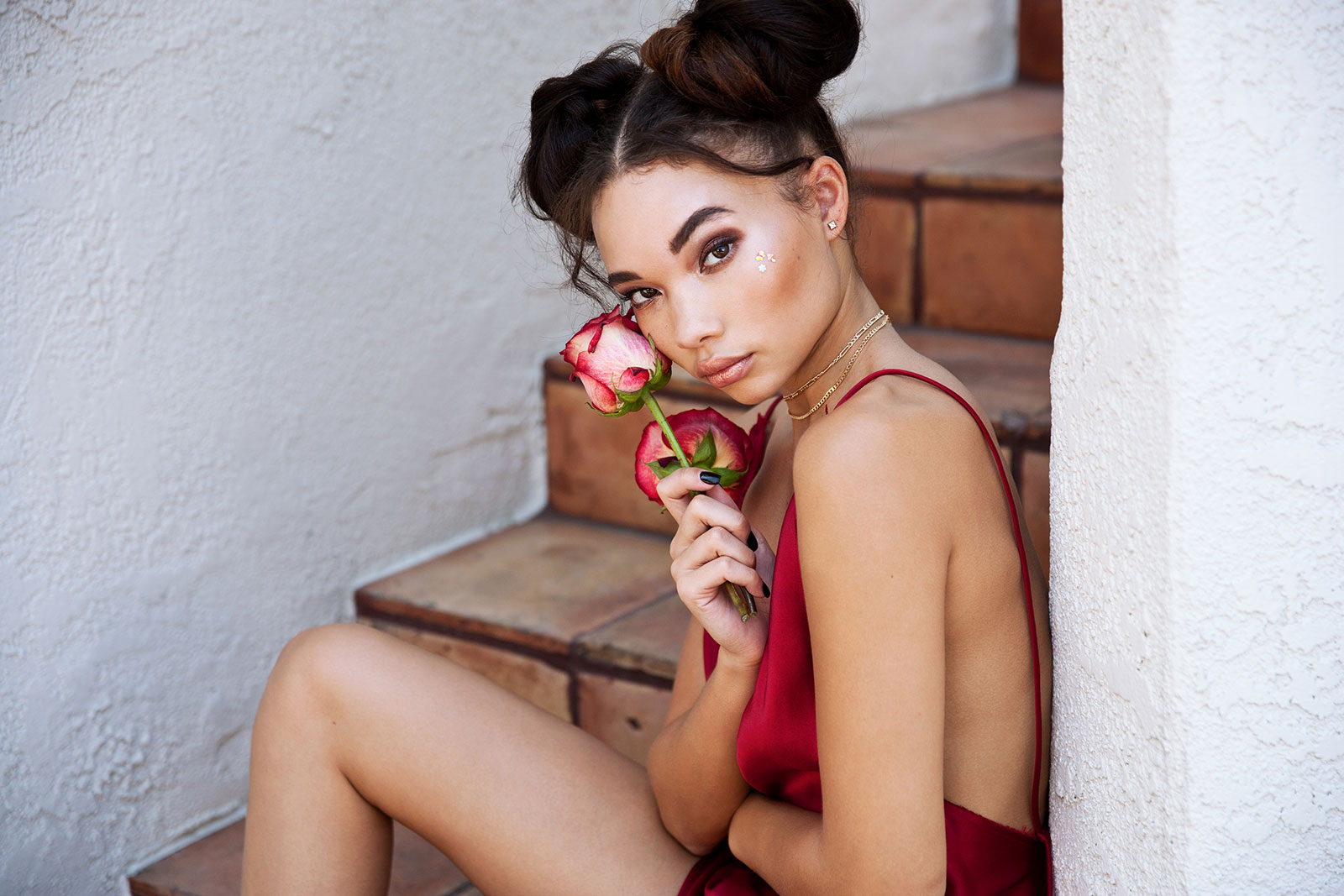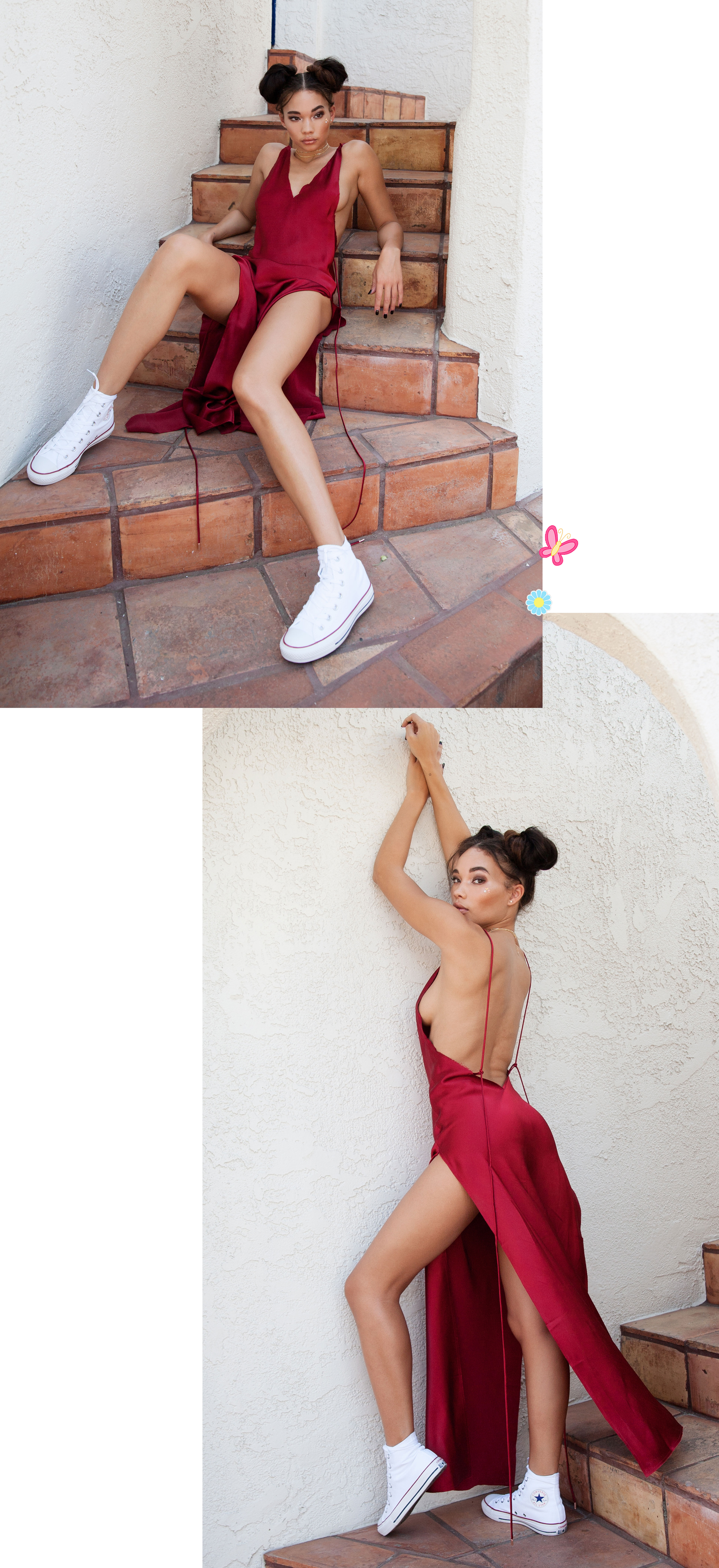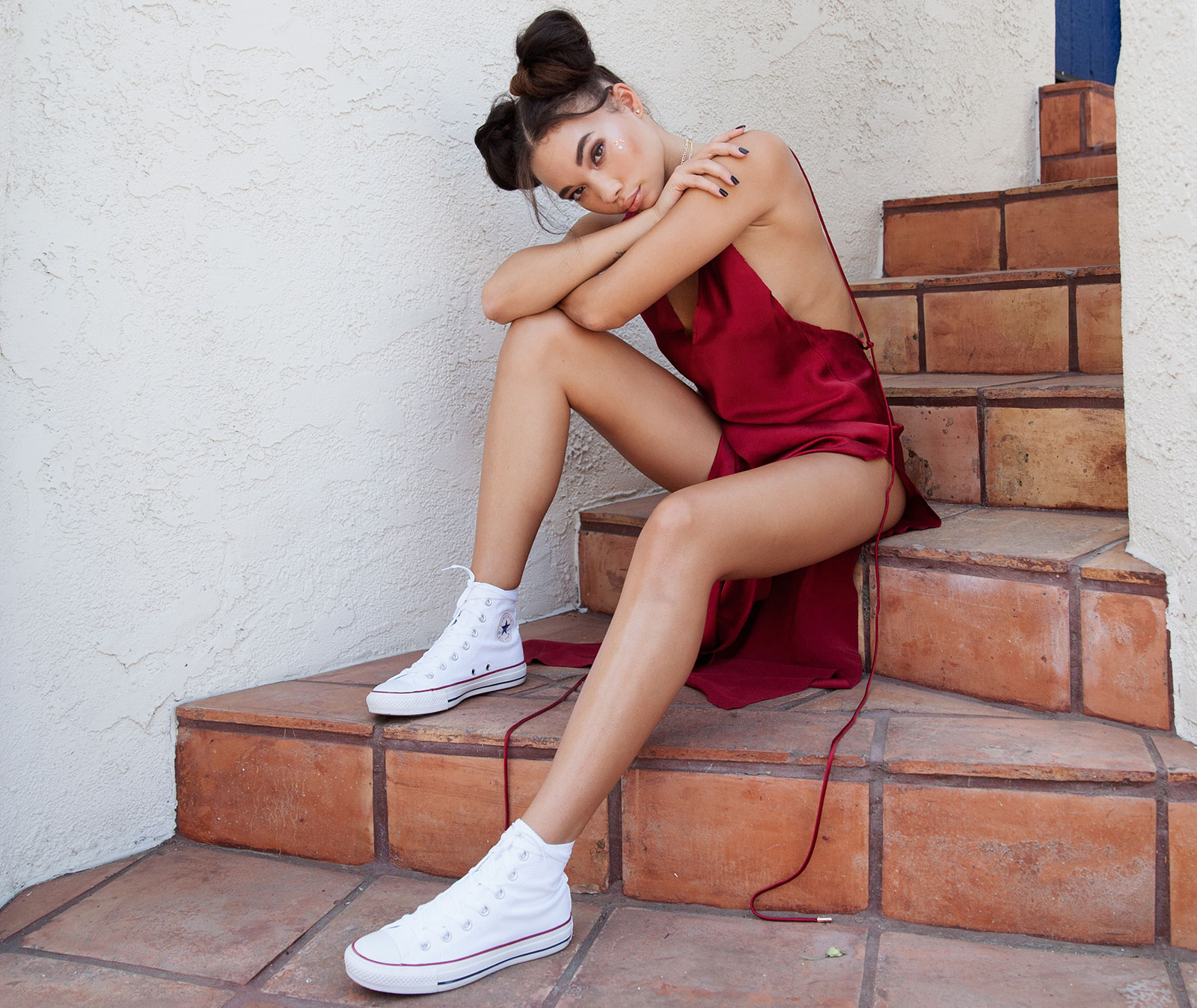 Song on repeat:
The Neighborhood : The Beach 
Tove Lo : This time around 
Favorite smell:
Weirdest nickname you've been given: 
Animal you would be:
Favorite word: