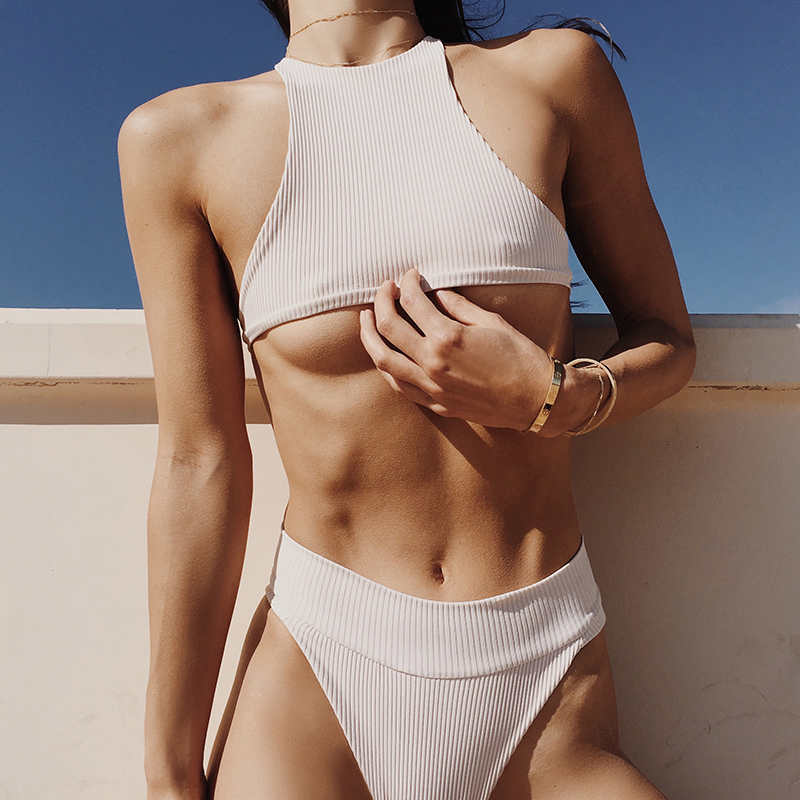 Striking, futuristic, just the right amount of sweet
Neus is a bib style top taken to new height with its narrow neck that curves and cuts away at the sides dramatically.  
A hyper modern brief with a thick waistband and high cut leg. Available in our white waffle and blush rib to match whichever top suits you best.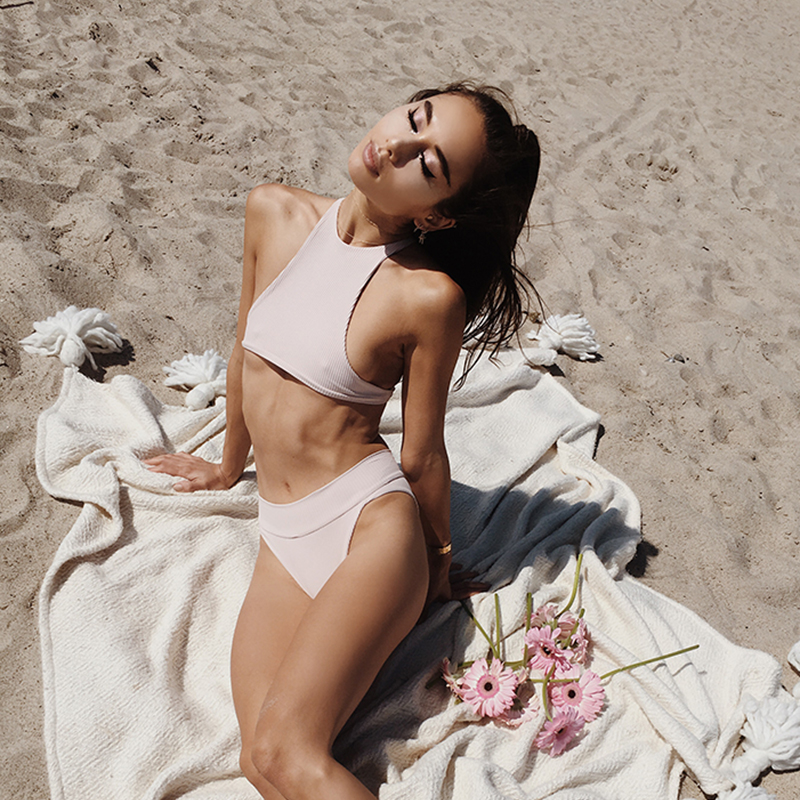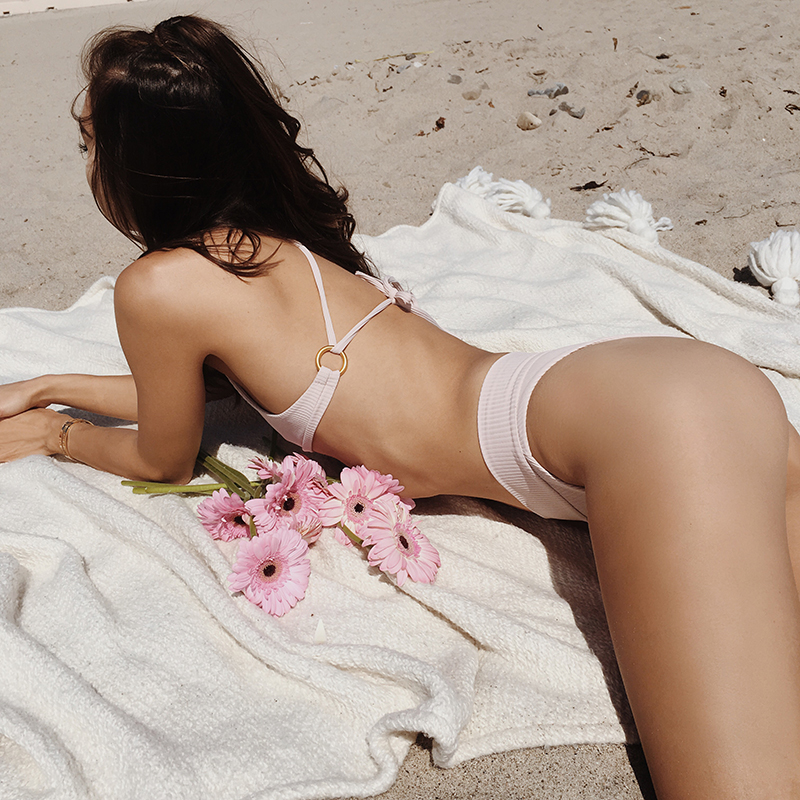 Neus features a cross back with ring detail. It pairs perfectly with our Nima brief in ribbed blush to create the ultimate look.
Channeling the spirit of Los Angeles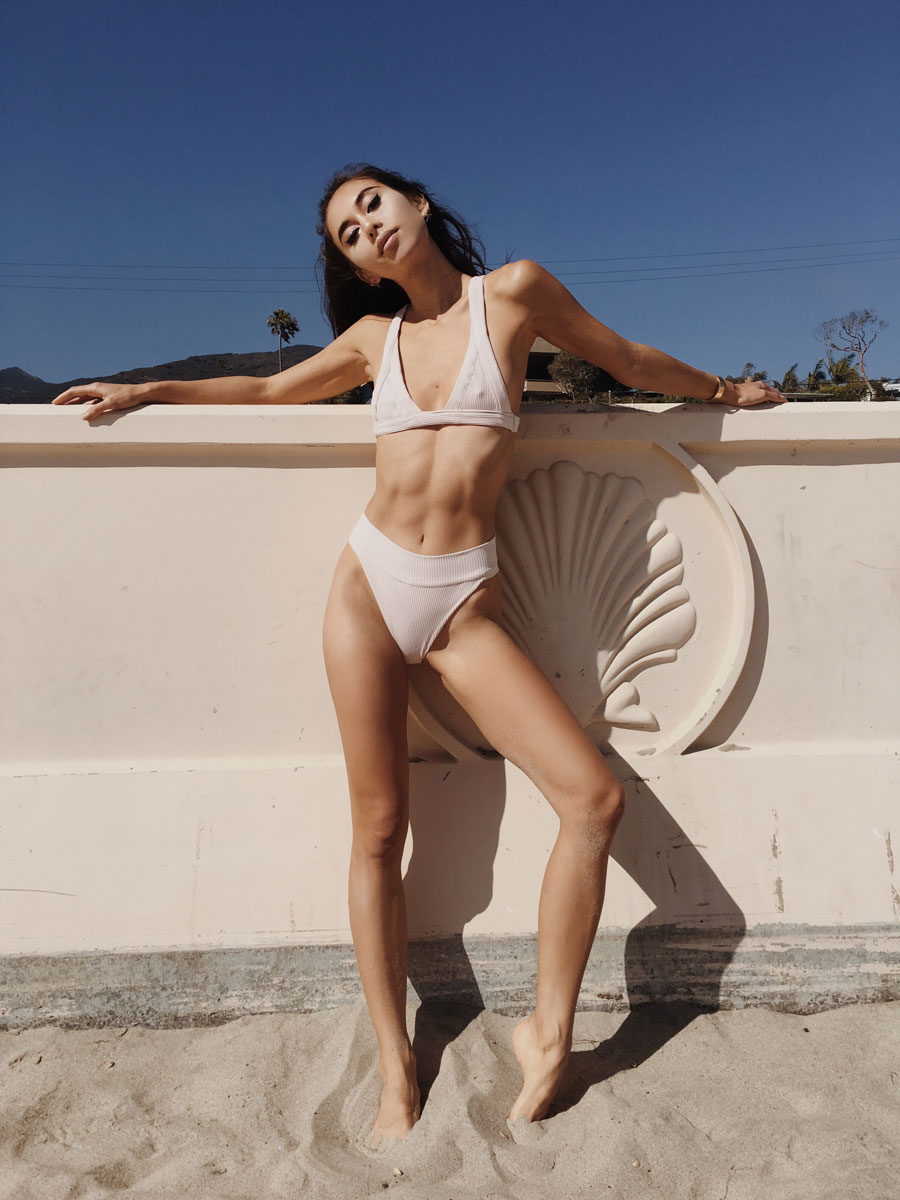 Athletic but sweet. Outsized straps play against tiny triangles to create a perfect play on proportion.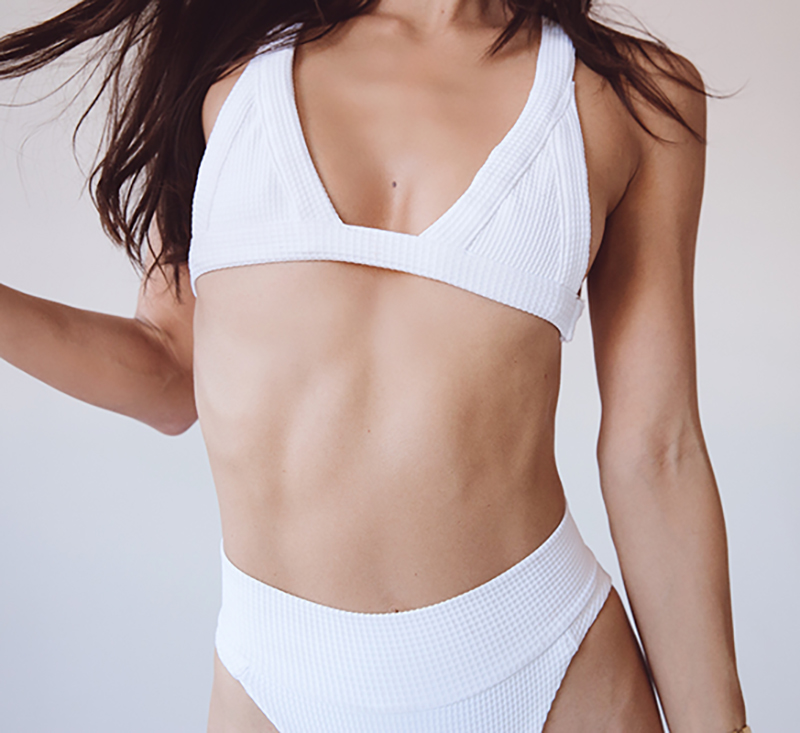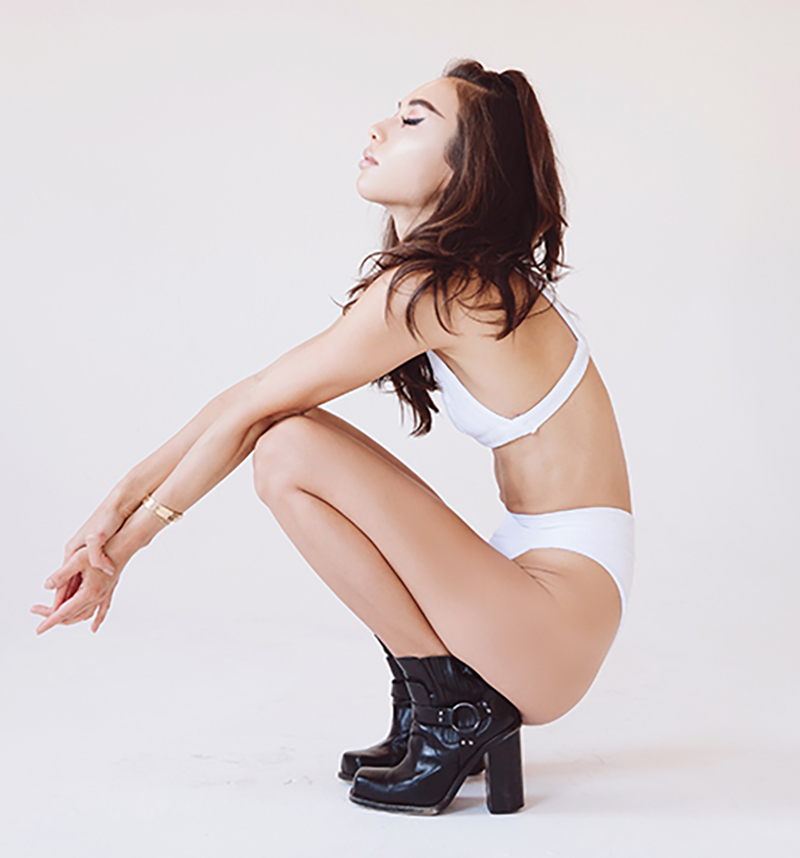 Pair it with the Nima brief in white waffle for the freshest sillhouettes.
Simple with just the right amount of statement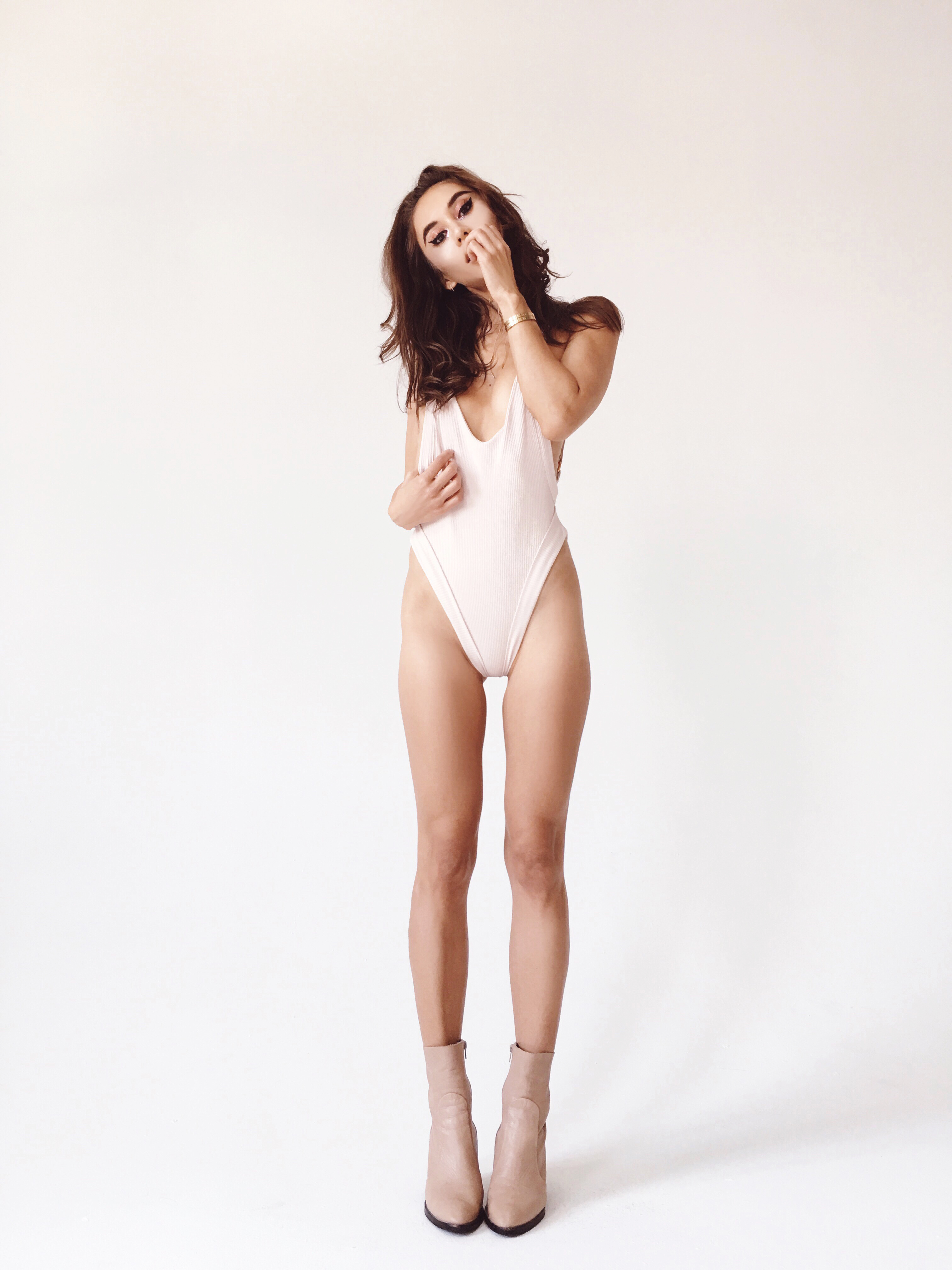 If you've ever wanted to channel futuristic and nostalgic simultaneously, we're giving you a way now.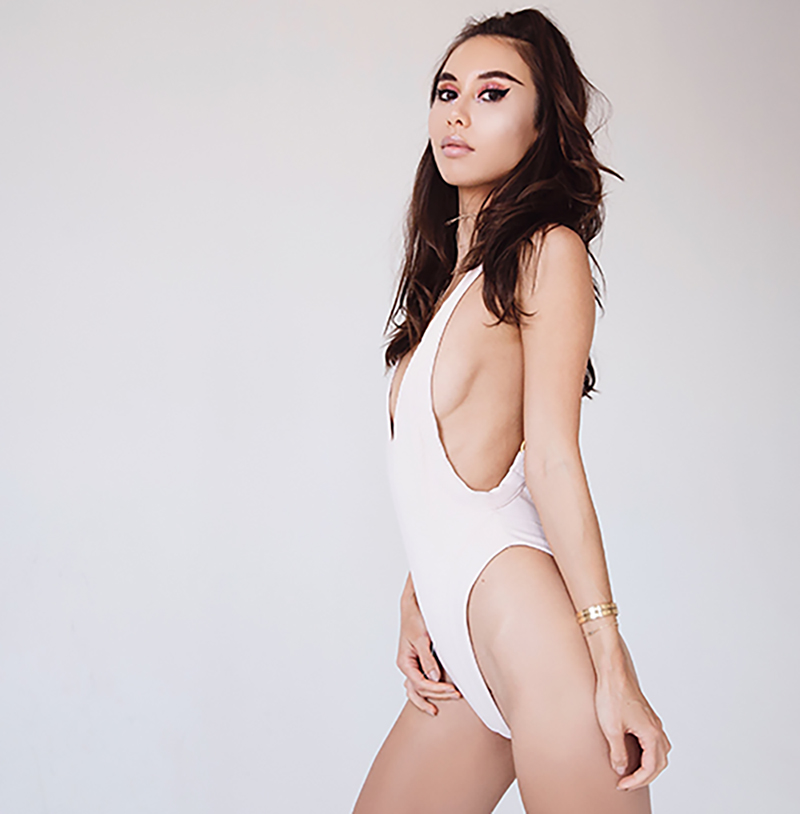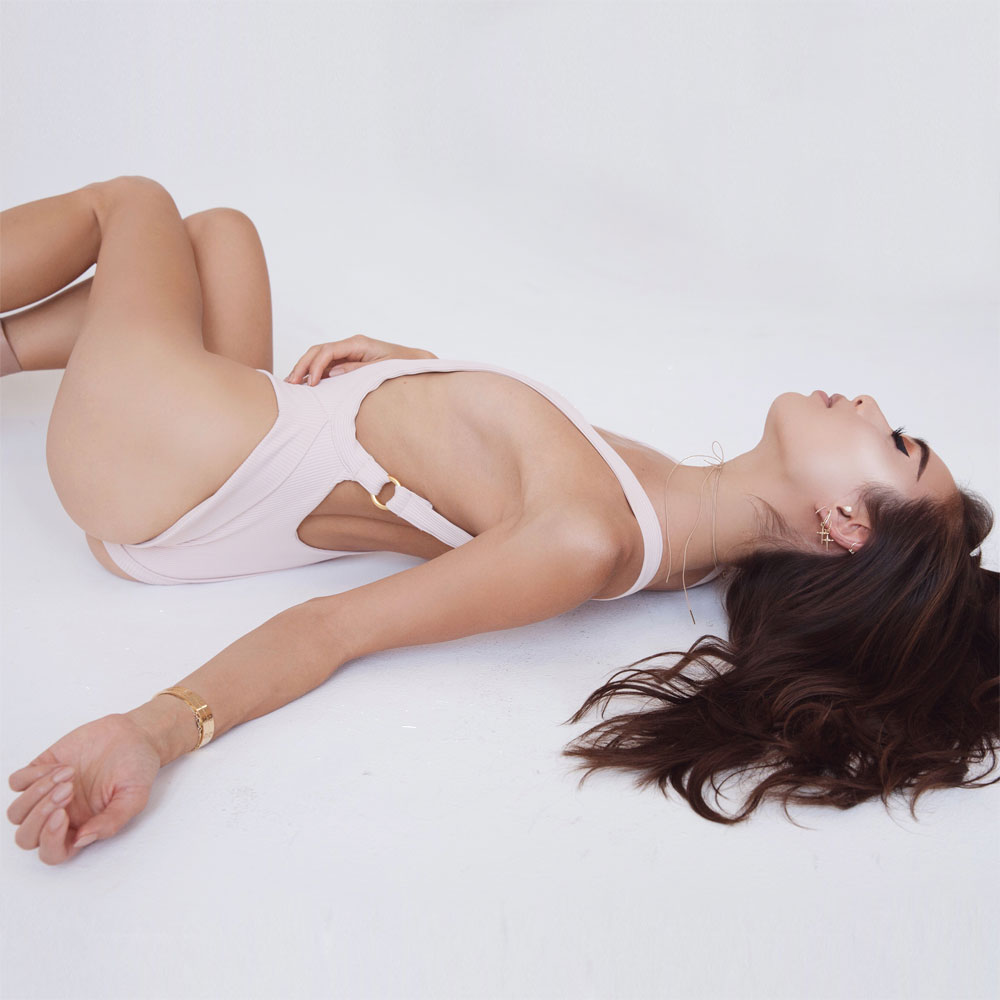 Playful and brazen, Kaimi features thick elastic straps, a scooped out neckline, and a thick cuff on its high cut legs. 
Playful, sexy, and anything but safe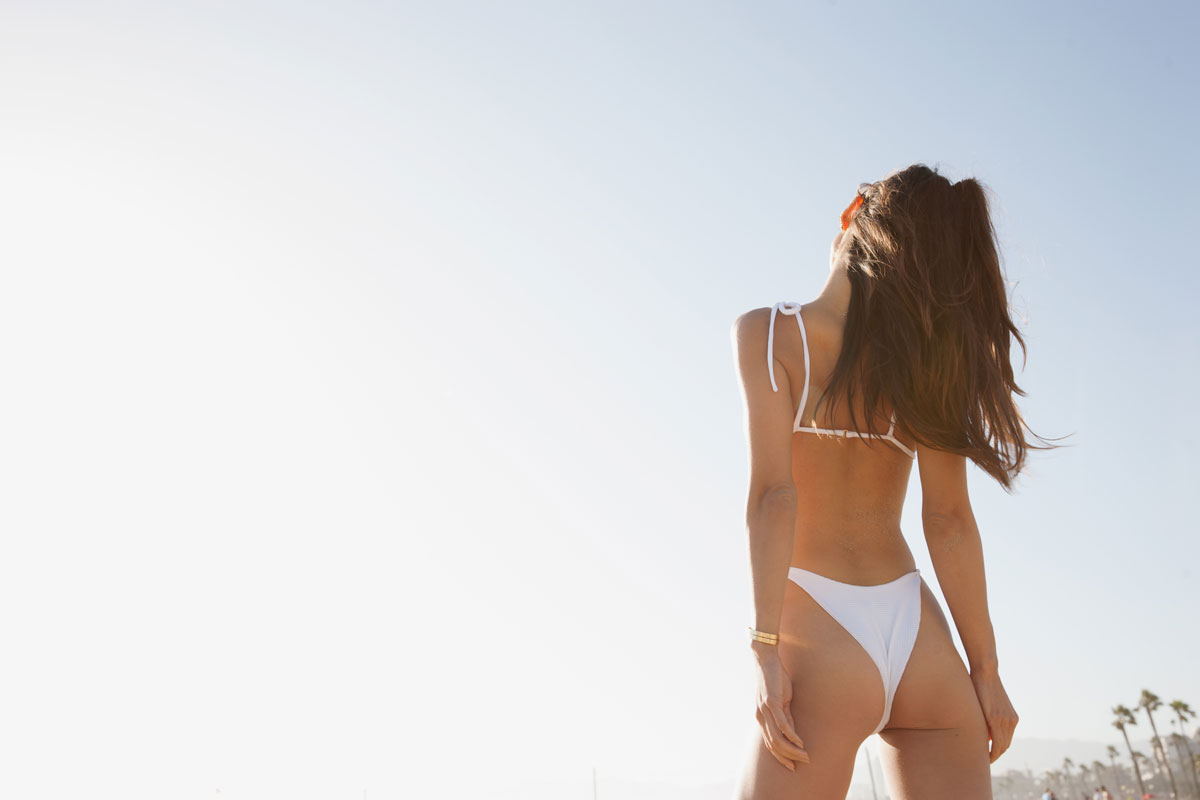 If a daisy was a bikini top. A dainty, bare silhouette plays against our highly textured white waffle. Skimpy triangle cups with tie shoulders and a discreet metal hook back closure.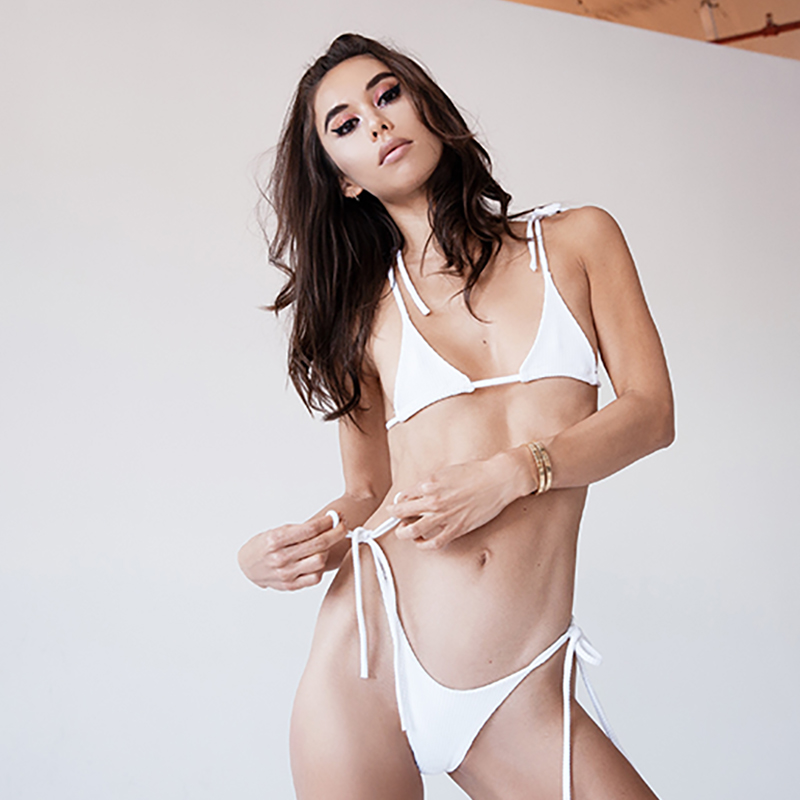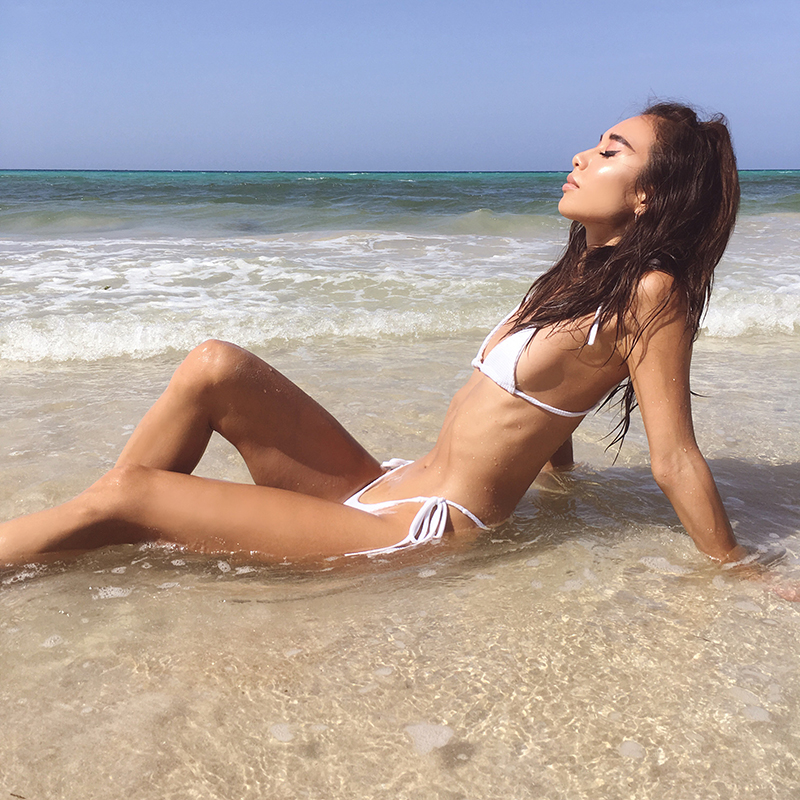 Curved and scooped out at every possible point, Neta creates a modern and flirty look in our highly textured white waffle. Self ties at the sides. Wear it with our Neta top to complete the look.