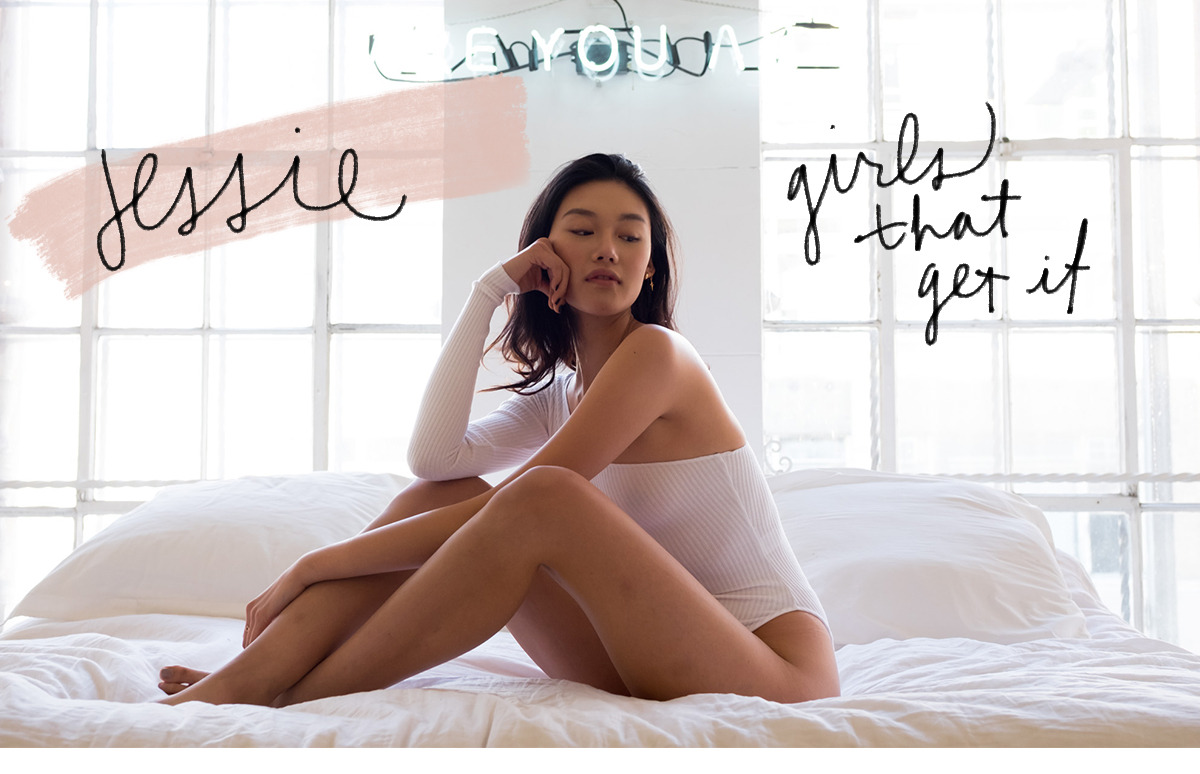 You may recognize Jessie from major campaigns like Victoria's Secret, but when she's not walking the runway she's meticulously practicing the piano or ogling over the latest museum exhibit in New York. We caught up with her recently in our DTLA loft.
DESCRIBE YOURSELF IN THREE WORDS.
Driven, idealistic, playful
WHAT IS ONE THING PEOPLE WOULD BE SURPRISED TO KNOW ABOUT YOU?
I was born in Belize. I'm Chinese, but raised in the United States.
HOW LONG HAVE YOU BEEN PLAYING THE PIANO AND WHAT'S YOUR FAVORITE MUSIC TO PLAY?
I started playing piano at the age of five.  I practiced intensely for most of those years and studied at the Juilliard school for two years in college to become a concertizing pianist. My favorite music to play is probably impressionist music (like Ravel). I also enjoy certain contemporary composers such as Philip Glass and Olivier Messiaen.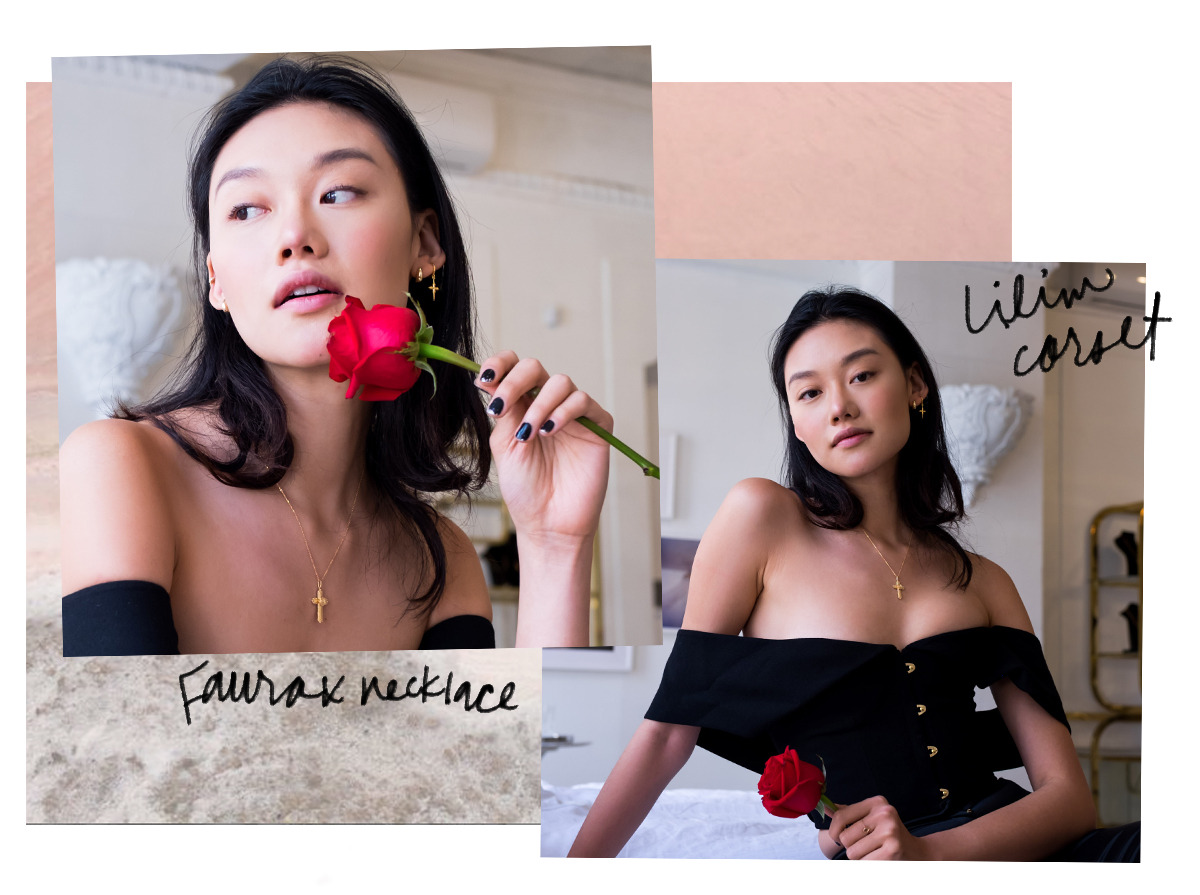 DESCRIBE YOUR IDEAL DAY OFF.
My ideal day would start with a latte, walk through Central Park to the MET or Guggenheim, then come home and cook dinner. I would wrap the day watching Netflix while knitting... and once I'm recovered maybe a night out with my girlfriends. :P
WHO INSPIRES YOU AND WHY?
Karlie Kloss is truly inspirational to me. She beautiful and elegant both inside and out- she lands amazing campaigns and also contributes to charity whenever she can. On top of that, she has a business-savvy way; partnering with places like Momofuku Milk and creating Kode with Klossy. I hope that one day I would be able to contribute to society the way she has done and mold it to be a better place for everyone.
IF YOU COULD GRAB COFFEE WITH ABSOLUTELY ANYONE, WHO WOULD IT BE AND WHAT WOULD YOU ASK THEM?
If I could grab coffee with anyone, it would probably be Warren Buffet. His mind intrigues me and I want to know more about what he sees in our society's future. I want to learn from him his approach to life: his values, how he faces difficult decisions, why he feels that some ideas have more potential than others, etc.
WHAT IS ONE OF YOUR FONDEST MEMORIES WITH FASHION?
I worked a show for MAC x Guo Pei a few years back and it was INSANE. We had 7 inch clear shoes with intricate roses intwined in it. We had corsets and dresses that weighed what felt like our entire body weight, plus wigs that weighed between 5-10 pounds. It looked straight out of a fairytale with all the props and the beautiful decor of the house on Park Ave. Basically, the show was INCREDIBLE however walking down the stairs were not.
WHAT DOES BEING AN IT-GIRL MEAN TO YOU?
Being comfortable with yourself and having the confidence to do what makes you happy.
WHAT AYAI PIECE CAN YOU NOT LIVE WITHOUT?
I love the Selya top. It is sexy enough to wear for a night out, and basic enough for day to day.